Start Changing YOUR life Today!
| | | |
| --- | --- | --- |
| | | |
Watch this video and see how

Green Drinks

can
Nutritionally
Support fighting Energy Loss, the Aging Process
So how can Our Products; The FEAST, Beyond Berries, and The FEAST SUPERCHARGED help you?
By Nutritionally Supporting Alkalizing your body and Nutritionally Supporting the balancing of your PH Levels!
With a 90-Day Money Back Guarantee, you have absolutely nothing to lose and only real nutrition to gain!
Why is THE FEAST ™ a "ONE OF A KIND" ORGANIC* Green DRINK?
First of all You Need an Understanding of ORAC Value

Oxygen Radical Absorbance Capacity (ORAC) is a method of measuring antioxidant capacities of different foods. It was developed by the scientists at the National Institute on Aging in the National Institutes on Health (NH) in Baltimore,Maryland. The U.S. Department of Agriculture listed a database of the ORAC value in its home page (www.usda.gov) without evaluation. A wide variety of foods have been tested using this methodology.
Correlation between the high antioxidant capacity of fruits and vegetables, and the positive impact of diets high in fruits and vegetables, is believed to play an important role in the Free-radical effect on your body.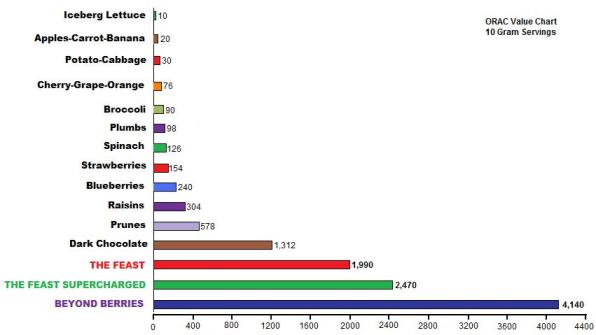 A Higher ORAC Value CAN NUTRITIONALLY SUPPORT the following:
Incease your immune system
Alkalize your body (cancer cannot live at a PH level of 7.4)
Improve your skin quality
Detoxify your body
Reverse the signs of aging
Increase your energy levels whithout putting toxins in your body
Try the BodyAlter ORGANIC ADVANCED WEIGHT Management & Colon Support PACK or any BodyAlter Kits risk Free for 90 Days!
Check out the Advanced Diet and Cleansing Kit Video Below
Bodyalter Advanced Weight Management & Colon Support Kit

-------(Click Image above for more info or to order)

Weight Loss & Cleansing Kit Includes-

"SUPER TRIM", "Multi Clean", " MULTI BLOCKERS ™", and the "THE FEAST SUPERCHARGED".

It is the perfect blend of natural fat burners and blockers, with a wonderful organic* energy drink on the market and a colon support program.

The best bang for the buck when weight management is concerned!
Colon Support and Nutritionally Supported Health Kit Includes-

"MULTI CLEAN Powder "MULTI CLEAN Tabblets", "BEYOND BERRIES" and the "THE FEAST

The perfect blend of natural organic cleansing and immune system boosting product combonation.

BodyAlter "Colon Suport & Nutritionally Supported Health Kit "

(Click Image above to order)
BodyAlter "Power Pack"

-

(Click Image above to order)

BodyAlter Power Pack - "Multi Meal Powder (chocolate)", "THE FEAST SUPERCHARGED", "JOINT & MUSCLE", and "THE FEAST".

This kit is designed for the serious bodybuilder or the average Joe. It can Nutritionally Support looking their workout and increase their recovery rate.

This is the best way to Nutritionally Support increasing lean body mass and increase muscle recovery!
How Did URI Supplemnts Help Me as a BodyBuilder & Trainer? This is my PERSONAL TESTEMONIAL
Here are is My Old Monthly Supplement Cycle

Here is My New Montlhy Supplement Cycle

Total Old Supplement Cost of $607.00
Total New Supplement Cost Direct Comparison- $410.40 ($197.00 less)
Benefits of the New Supplements?
$50.00 a month savings
210 meal replacements instead of 160
Improved sleeping habits
Longer lasting energy without the shakes
Cleansing was smooth, not violent
Organic Certified* - Saves about $30 a week on fruits and veggies

All are high quality products that I could have returned for a full refund, and I didn't Send One Back! Now, I sell them online and even stock them locally

!
Even After adding a General Health Pack to the total I still Save-$50.00
This is My Local Stock 45 days in to URI International- over $8,000.00 worth PAID FOR IN FULL left after selling $3,300.00 locally with an original $474.00 investment- the only overhead I have is this website-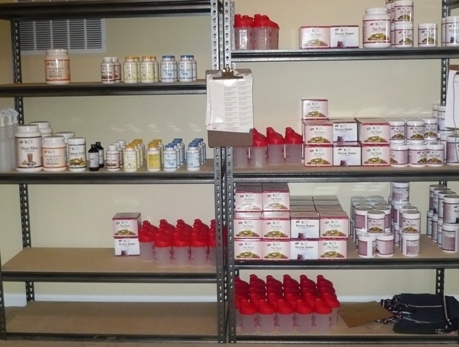 In other words- If I will sell this product to people I know locally with a 90% repurchasing rate you can trust that everything I list here it top notch
New Dieting Supplements

Cost of $198.75 -vs.-

Old Dieting Supplements

Cost of $269.00 with less fat loss and more pills to remember to take

New Workout Supplements

Cost of $211.65 -vs.-

Old Workout Supplements

Cost of $302.00 with less taste and less long lasting energy
The Most Nutritional Organic* Supplements on the Market
These Products can help you to Nutritionally Support-
wieght management
obtain or maintain a healthy life style
maintain a clean and productive digestive track
support your joint and muscular systems
your mental and physical well being
all with organic products and natural harvesting practices
What is the best way to Sample THE FEAST™?
Become a BodyAlter Member
Its Totally Free
Its Totally Free of Spam
Includes 3 Free Sample Packs shipped priority mail of

THE FEAST ™

,

BEYOND BERRIES ™

,

THE FEAST SUPERCHARGED™

Includes a Free Diet Management Program (built in Excel)
Includes a Free URI International Catalog
Includes the Feast Brochure
You can Cancel at Anytime
(all will be Emailed to you the day you sign up after confriming your email)
WHY FREE? I am so sure that you will purchase the product after you try it that I am willing to spend my Time and Money sending it you -Brad Tabor
SPECIAL OFFER Free With Membership
Email Client Must be HTML Compatible
Select the URI products suited for your goals
(Just click on any categorey below)

FEATURED PRODUCTS
*Not all ingredients are Organic Certificed
** for best results take products with an effective diet program